November 2005 Edition Introduction
By: Scott Zachow & Gene Schwartz
Welcome to the November 2005 Edition of Reef Hobbyist Online – Celebrating 1 Year of Reading!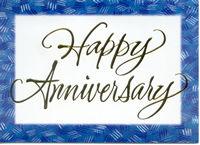 Can you believe it? Reef Hobbyist Online is 1 year old. Over the past year, we have worked very hard to bring you not only interesting and educational reading material; we also tried to bring you unique perspectives on marine aquarium keeping. We think we have accomplished that goal! However none of this could be done without our contributors. We would like to thank Anthony Calfo, Steven Pro, Ronald L. Shimek, Ph.D., and Kevin Pockell for educating us over the past year! We would also like to thank each one of our Featured Members for giving us an up close and personal look at the inside of their beautiful marine aquariums. It is this that continually inspires us all to match the beauty of the world's reefs. Thanks to each of you for your contributions and support!
In the next year we will not only continue this path, but will expand it for our readers! In November 2005, we are very pleased to present you with a new feature at RHO, Reef Currents.

Reef Currents is a brand new column that will be in every new edition of RHO brought to us by Ronald L. Shimek, Ph.D. In the first edition of this new column, Dr. Ron starts us out on this educational roller coaster with "Reef Stability, A Moving Target". Stability in the marine environment is an interesting topic, but do we go too far? Is it more stressful on the tank keeper striving for these perfect conditions than some fluctuations are for the inhabitants? We hope that you'll enjoy the column in this edition and all future editions of Reef Hobbyist Online.
Our cover photo this month is of the beautiful yet delicate Anthias. We are happy to bring to you another cover photo article by Kevin Pockell (known as kevinpo on the boards), where he details the captive care requirements of his favorite fish. The Anthias are some of the most colorful fish available so it's no surprise they are highly sought after by hobbyist. If you are interested in keeping, or currently keeping Anthias in your tank be sure to read Kevin's experiences with this prized fish.
This edition also brings you a continuation of "Nuisance Algae In The Reef Aquarium". This series is a documentation of experiencing nuisance algae and how to overcome the problem. In the first part we talked about some specific algae encountered in the author's personal aquarium and some potential causes. In Part II of this series, analysis of the problem and steps that have been taken to reduce the nuisance is documented and explained. Since most all aquarist will experience problems at one time or another, this series is a required read for not only new but experienced hobbyist as well. The purpose is two-fold, to detail the steps taken to eliminate the root cause but more importantly, to help hobbyist plan and act to ensure it doesn't become a problem for them.

We've already packed in a lot of great things in this edition but we're not done yet. Starting now, we are pleased to bring a different approach to our previous Featured Member series with a new twist we call Reeflections. In this column we will bring to you the most beautiful aquariums and most dedicated hobbyist from around the world to highlight their techniques and to detail their aquariums. In the first edition of this column, John Laurenson, also known as ldrhawke, details some of the unique techniques he employs in his cylindrical aquarium.
For anyone who doesn't have the time to sit in front of their computer to read each edition of RHO, we are pleased to provide a Printable Version. Look for the Printable Version link at the bottom of each page of RHO.
We hope that you'll enjoy the seventh, our 1 year anniversary edition of Reef Hobbyist Online and hope to see you around as we release new editions of RHO bi-monthly for many years to come!
The Staff of www.reefland.com