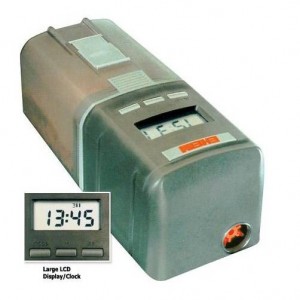 My 3 years old kid wonders how his aquarium fish will survive when we leave next month for a week off to see his granny. We laughed off as we know there shall be maid-servant at home and she is going to feed them. My boy looked skeptical…….. What if she forgets? There was point in his question which at that time looked silly enough to be considered.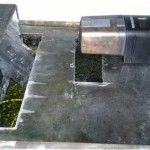 I had a bad experience with an automatic feeder that I had bought from the local store. It was inconsistent and never worked the right way. Then I got Eheim Everyday Fish Feeder Programmable Automatic Food Dispenser and it's been 6 months since already and it is working fine. Neither me nor my kiddo worries any more about our precious little aquatic pets starving in our absence. All thanks to Eheim Everyday Fish Feeder.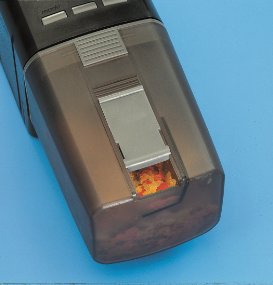 The best thing about this devise is that it is easy to set and hassles free. All you got to do is set the time of feed and store the food in its storage section and the rest it does itself. You need not worry about the safety of the food as it has an integrated fan and ventilation system installed especially for keeping moisture off the food and preserving it longer.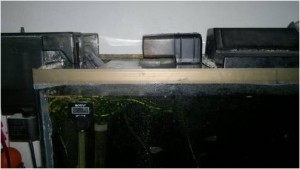 The storage drum is transparent and you can see through to check the amount of food remaining and with that you can determine the time it will last up to. The manufacturer promises that it can last up to 6 weeks depending on the type of food and the amount dispensed per feed.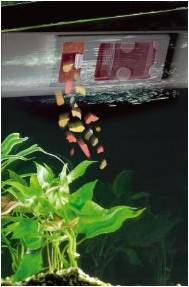 Digital LCD programming display shows a clock and other functions like the number of feeds per day and the time between each feeds. You can set the time to maximum 8 feeds per day. Also you can adjust the quantity of food to be given in each feed according to the number of fishes in your tank and their food consumption. In the beginning, it may be a little difficult to determine these things, but in a few days you will get through with it easily.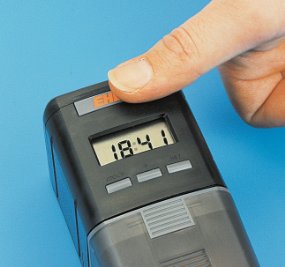 It comes with 2 AA batteries and to keep a check on battery status you have a two stage battery level indicator. It is better to spend once on something that is worth instead of spending frequently on cheap low quality products. For this reasonably priced automatic fish feeder, you get a 3-years guarantee from its manufacturer. What more can you ask for from an effective product at just $39.99?
If you find in between that the fish needs to be fed, you can use the manual feed button to feed your fishes between the set times. Its universal installation clamp stand is easy to fit in any type of tank. All you got to do is read the instructions properly before installing. Everything is clearly mentioned and people who got complain regarding this products were found to ignore these instructions.
Here is a video to further help you with Eheim Everyday Fish Feeder.
You can get it from anywhere that is convenient to you, but we recommend amazon.com as it is giving an amazing 35% discount on this product. So, you get this at just $14.08. Don't wait till it goes out of stock or till the offer expires. Click here to avail the offer right now. . . GET IT HERE!