Substrate is the sand or gravel that covers the bottom of the tank. Substrate can be a place for the critters to burrow and dig through and also and important adjunct to the biological ecosystem within the reef tank. In older times, a bare bottom tank was important so that all detritus could be easily removed. This is no longer true.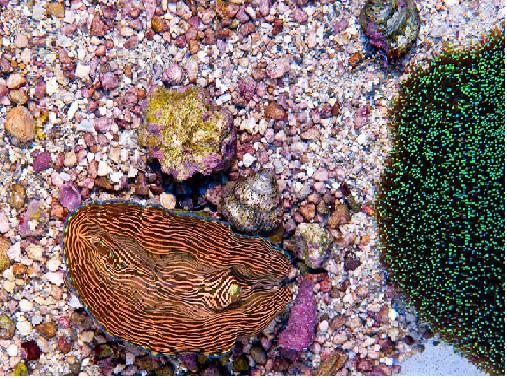 [google_adsense_in_post]
There are four main types of substrates in use, these days:
1.1" layer or so of coarse crushed or coral gravel
2.1-2" of layer of small medium grain sized aragonite or coral sand
3.Plenum system, which consists of a stratified fairly deep sand bed over a open area (plenum).
4.DSB (Deep Sand Bed), which is a deep 4" – 6" or deeper sand bed made up of a mix of coral sand size, mostly fairly fine.
5.BB (Bare Bottom), which just means the name, no substrate at all.
Coarse Crushed Coral Gravel: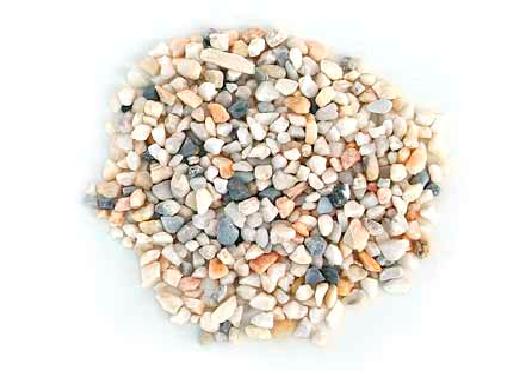 The coarse crushed coral gravel is becoming less favorite of reef aquarium lovers, these days. The large particle size allows most of the food to fall into the crevices and this substrate does not make a good biological zone. Many tanks are set up with this substrate due to lack of knowledge, but it is advised not to use this substrate. Coarse gravel can be used in the reef tank if it is used in combination with finer sand.
Medium Grain Substrate: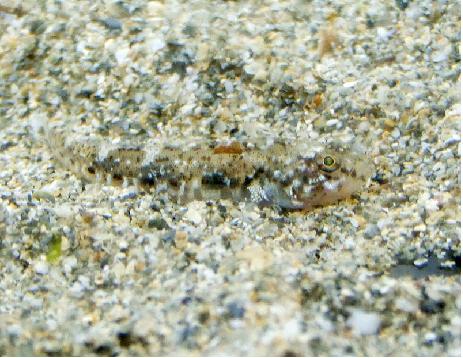 This is the most common type of substrate found in reef tanks. It is 1.5" to 3" deep, moderate particle size (1-2mm) coral or aragonite sand substrate. Finer sand beds of about 1 ½" have the ability to reduce nitrate. The tanks built with this type of substrate, has a higher success rate. This setup consumes lesser tank depth. This is one of the safest, easiest and cheapest substrate of all.
Plenum System: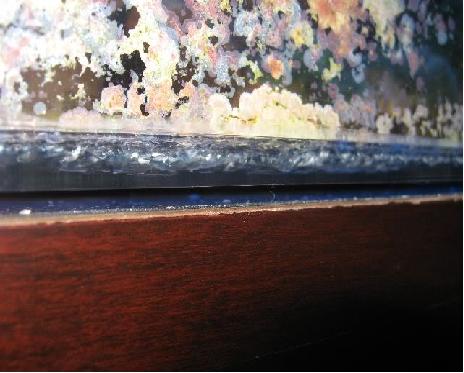 Plenum systems are complicate in construction. A porous platform is constructed initially inside the tank which provides about 2" of water dead-space under the sand. The platform is covered with screen to prevent the sand from filling the void, but allows the water to pass through. Then, the platform is covered with successive layers of different sizes of sand to form 4" depth. The dead water space provides a nutrient sink and prevents nitrates from accumulating. The reported disadvantage of this substrate is that disturbing the sand bed has caused entire tanks to crash.
Deep Sand Bed: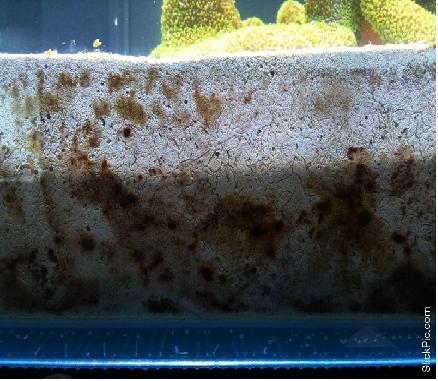 DSB is a new technique and includes one more layer of fairly fine sand that is piled deeply in the bottom of the tank. The only disadvantage of the DSB is that it occupies a lot of tank depth, and may be unpleasing sight when viewed from front. There are many benefits, though. The depth gives opportunity for more biological processes. This also reduces the nitrates to harmless compounds. If you're a tinkerer and your tank is deep enough to accommodate the deeper bed, you can go for this kind of substrate.
Bare Bottom: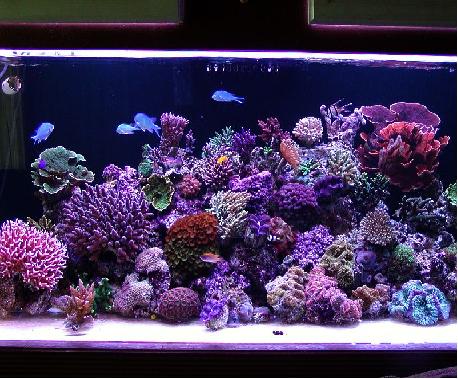 When you delete the sand bed, you lose some of your filtration. At the same time, there is no place for detritus to collect in the bottom of the tank. The amount of water currents in the tank can also be increased by removing the sand bed.
Live Sand: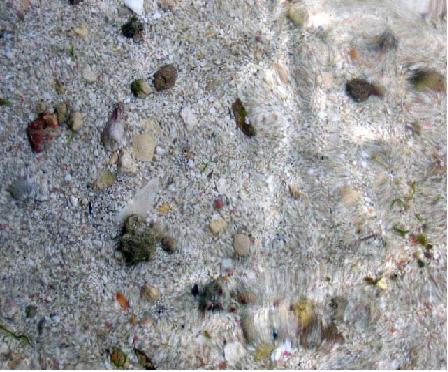 Live sand is sand that comes from the ocean with all varieties of sand dwelling organisms still in it. Basically, some amount of live sand is used to seed the remaining substrate with sand dwelling organisms. But, much of the live sand seems to be little sterile and stored in conditions that could preclude most of the life farms from surviving.