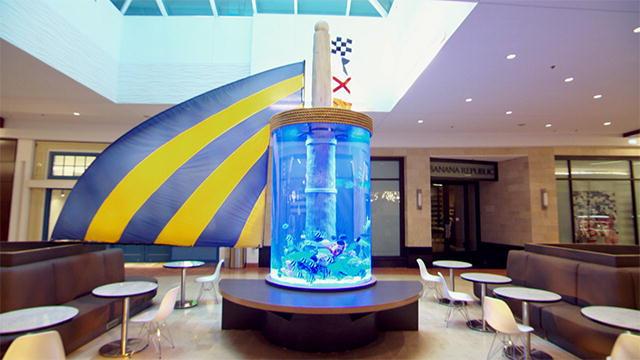 [google_adsense_in_post]
We all love aquariums and we love the beauty they add to our living or work space. No aquarium lover would want to miss the amazing TV show TANKED on Animal Planet. This show follows the operations of Las Vegas based Acrylic Tank Manufacturing owned by brothers-in-law Brett Raymer and Wayde King. I was watching TANKED the other day on Animal Planet and I was amazed.
Wayde and Brett setup a huge, beautiful cylindrical aquarium in the centre of the Westfield shopping mall. The regular shopping mall turned a lot more attractive. The beautiful tank is going to warmly welcome more visitors and make it a better place to hangout. Amazed to see how a tank can bring profits to your business.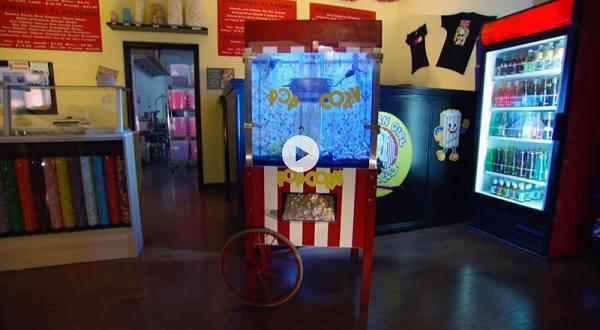 I also saw in another video on tanked where Heather (Wayde's wife and Brett's sister), surprised her friend with a unique tank. A tank was setup in her friend's popcorn shop. Wayde and Brett did a great job, by designing a beautiful tank that resembles a popcorn making machine. Colorful cichlids were introduced into the tank. Wayde and Brett managed to setup a popcorn making machine in the centre of the aquarium. The tank can pop the corn, too! It was the most crazy tank I've ever seen.

I also saw a guy named Phil propose to his girlfriend, Nicole with the help of Wayde and Brett. There was an amazingly beautiful round tank. There was a huge clamp amongst many other beautiful fish in the tank. The ring was hid in the clamp. When the guy asked his girlfriend to step up and look into the aquarium, the clamp opened up showing off the beautiful diamond ring. It just looked like an oyster possessing a precious pearl. Phil then pulled out the ring from the tank and asked Nicole to marry him. And guess what? She said yes to this beautiful proposal. Matches are not only made in heaven but also in tanks, too!
Creativity and imagination is all you need to make your tank more beautiful and unique. You can watch this amazing show and its videos at http://animal.discovery.com/tv-shows/tanked/videos/reveal-westfield-mall-tank.htm