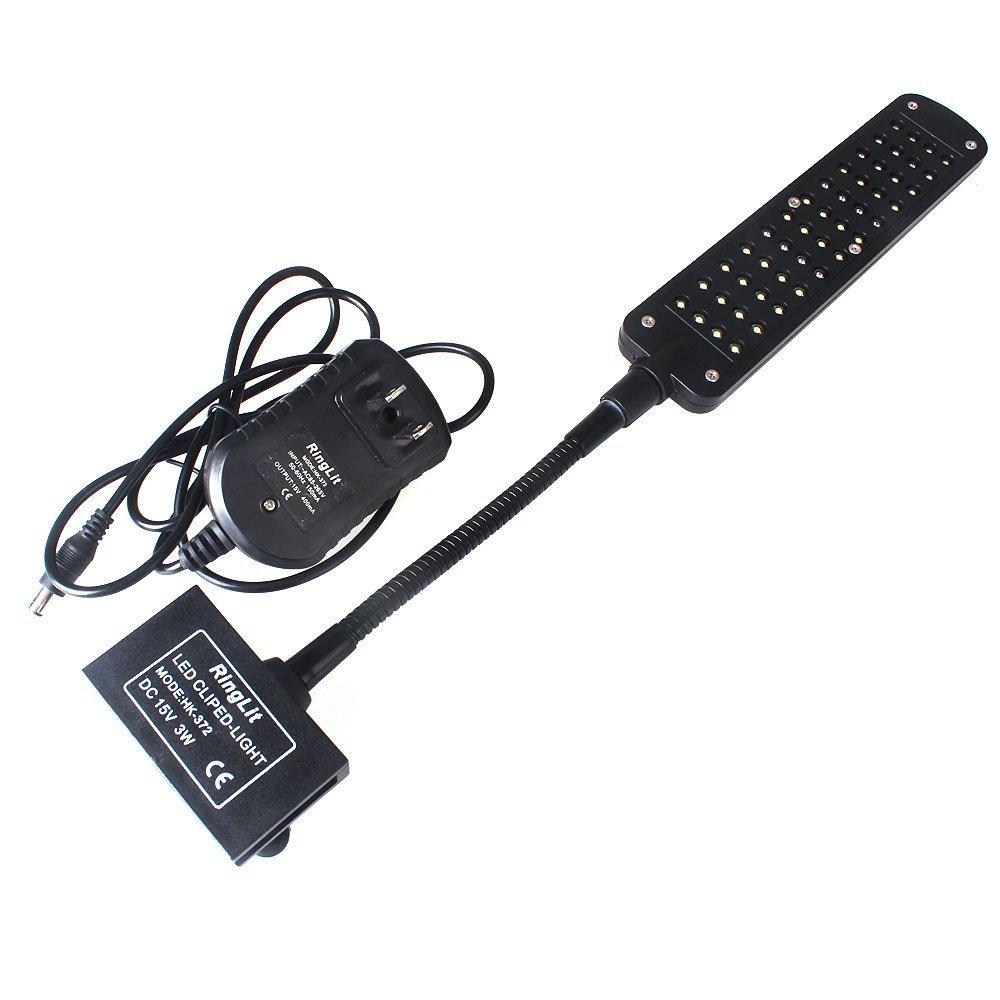 Ringlit brings you an amazing LED light for your aquarium that does not need hoods to connect on. Keeping the surface hoods-free has its own beauty and makes the tank look aesthetically natural and pleasing to eyes. Moreover, I personally do not prefer those black hoods that might be stylish yet creates some negative vibe among things beautiful and blue. Ringlit 3 Mode Clip Flexible 3W Watts LED Aquarium Lamp has Bright Light and Touch Switch and comes for 30-50cm Tank Water Plant and Daily Lighting.
With so many offers today, it is not easy to have a model that you can recognize and rely upon in the long run. The Ringlit 3 Mode Clip Flexible 3W Watts LED Aquarium Lamp is sure the one you can count upon and will be a great buy for a change into the old lighting of your tank. The flexibility adds an awesome look to the tank and imparts a classy appearance.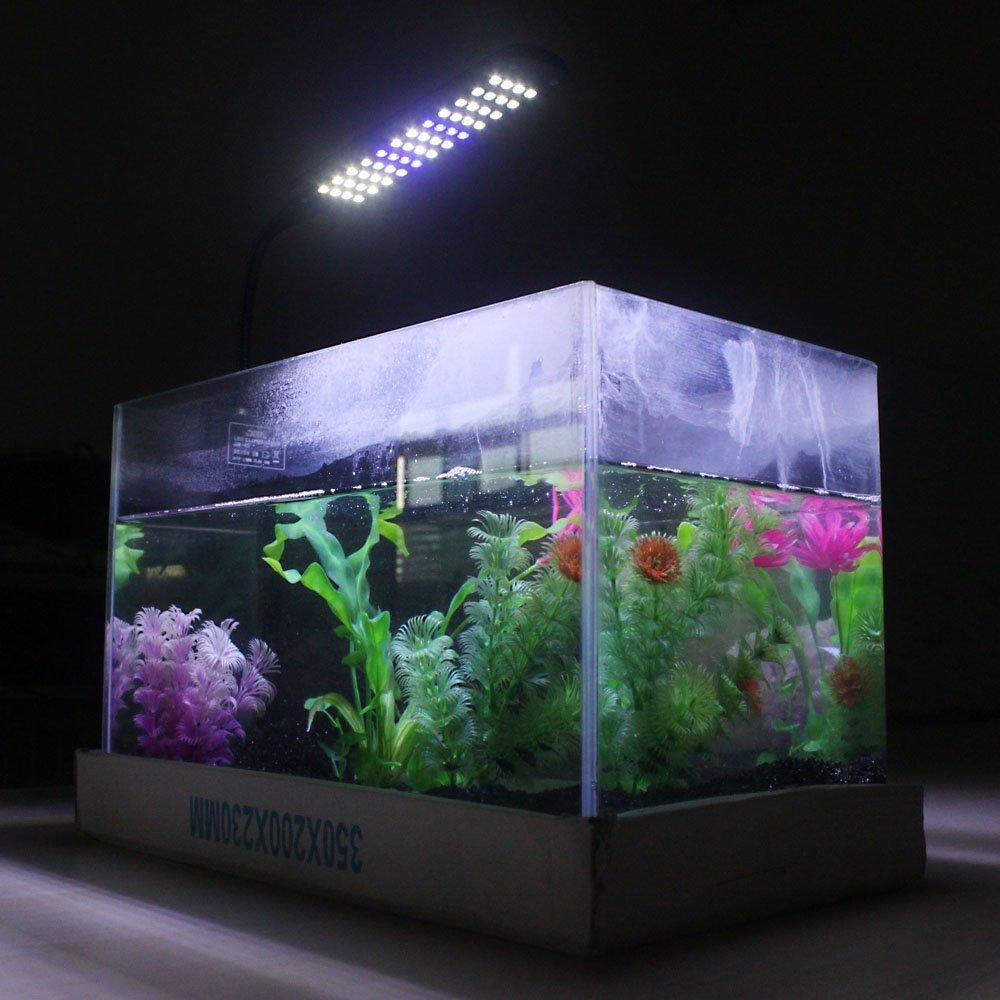 You have the option to choose lighting colors; either it is only blue or all of the 40 pcs white light LED, 8 pcs blue light LED are on at a time. At night you can switch to the blue mode and let your fished relax and feel at home/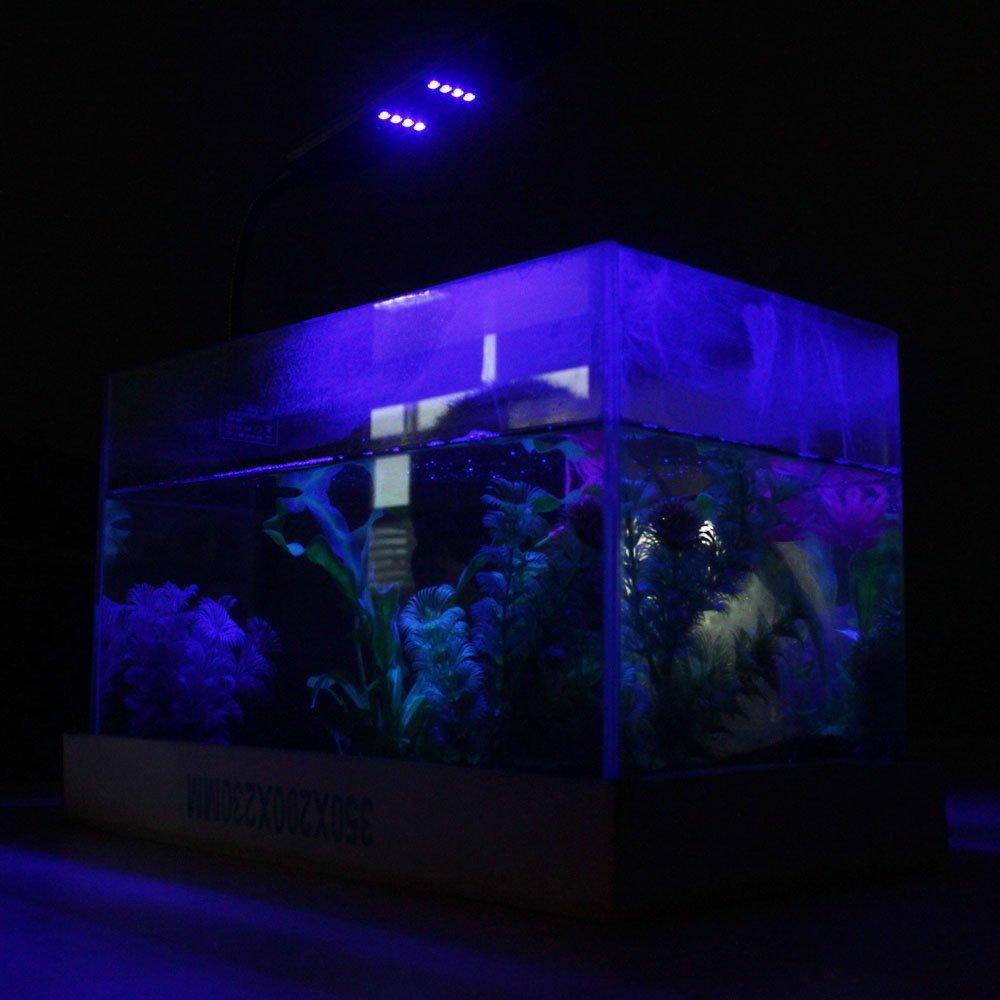 For days you have the perfect and the brightest set of lighting nodes in this lamp. They can be mounted on virtually any mini aquarium whose actual gap that slides on to the rim of the tank is about 1cm. flexibity also lets you adjust the angle in case you might want to concentrate more lights on a certain region of the aquarium where your favorite coral resides.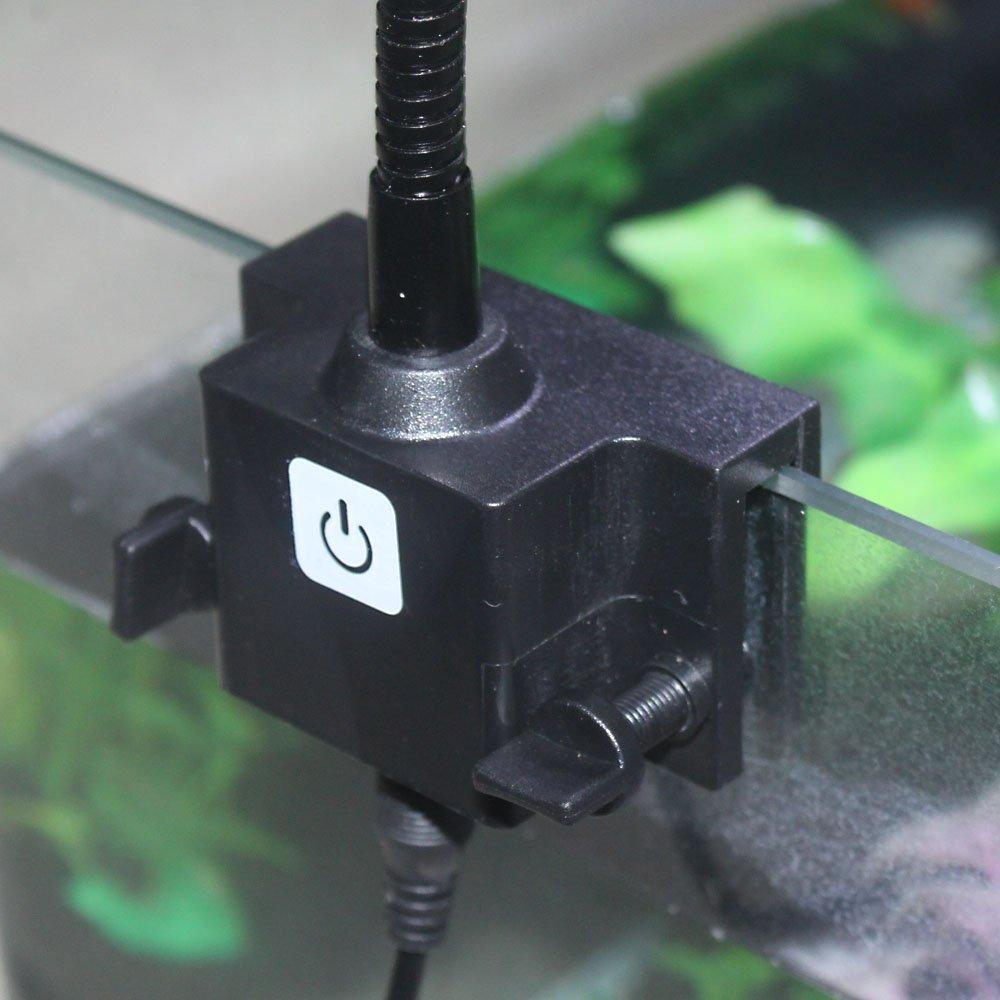 This High lightness LED has long life span and most buyers are of the view that their experience with this light has been the best till date. It has been found that on a basis of nine hours per day usage, this light seem to last longer and with a better performance than the others. Another of its feature that people praise about is its resistance to heat. Even after long usage or sometimes even when this lamp was left on for longer hours, they didn't heat up.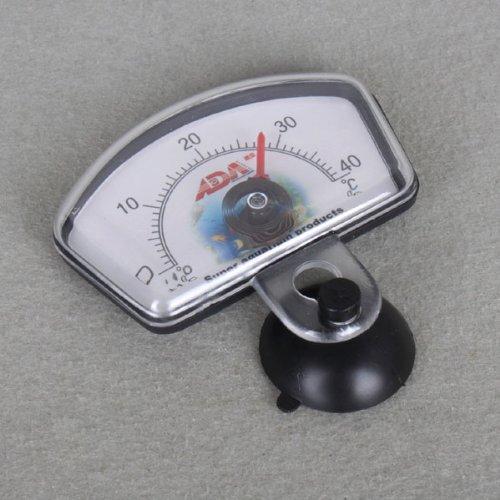 The clam screws on to tighten to the aquarium, but is plastic so it won't crack or scratch the glass. It's nice and bright, and 1/2 the price of one that you can find of the similar kind.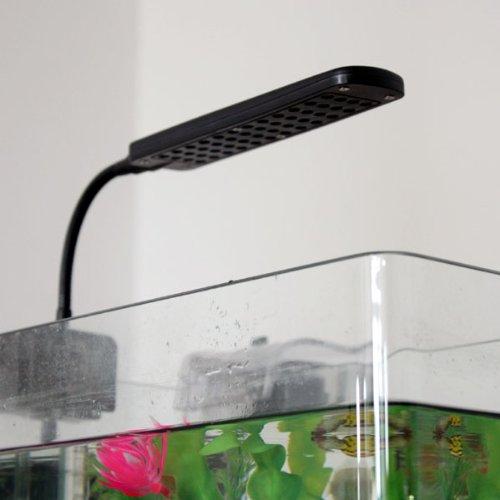 Feature:
• High lightness LED, long life span.
• Extremely energy saving.
• Working under safety voltage.
• Shading degree is adjustable/.
• 2 Mode: Only blue light on, or all white & blue light on.
• It can be used for water plant and daily lighting.
• Soft arm can be adjusted by any angles and positions.
• 40 pcs white light LED, 8 pcs blue light LED.
• Recommended aquarium tank size: 30-50cm.
• Light panel size ~ 18 x 4.2cm.
• Cable length is about: 110cm
Specification:

• Power: 3.5W.
• Input: Universal 100-240V 50-60Hz 150mA.
• Output: 15V 550mA.
Package Included:
1 x Aquarium Lamp
1 x Power Adapter (85V-265V to 15V)
1 x Manual
Cautions:
Please pay attention to the following matters.
1. For cleaning, do not use thinner, benzine, alcohol or glass cleaner including organic solvents, because quality and shape of tank might change by such usage. Clean surfaces with soft towels or sponges.
2. Make sure to turn off all electrical supply switches before feeding, water changing, placing or removing accessories. Avoid any drips on lights.
3. Do not place under direct sun light.