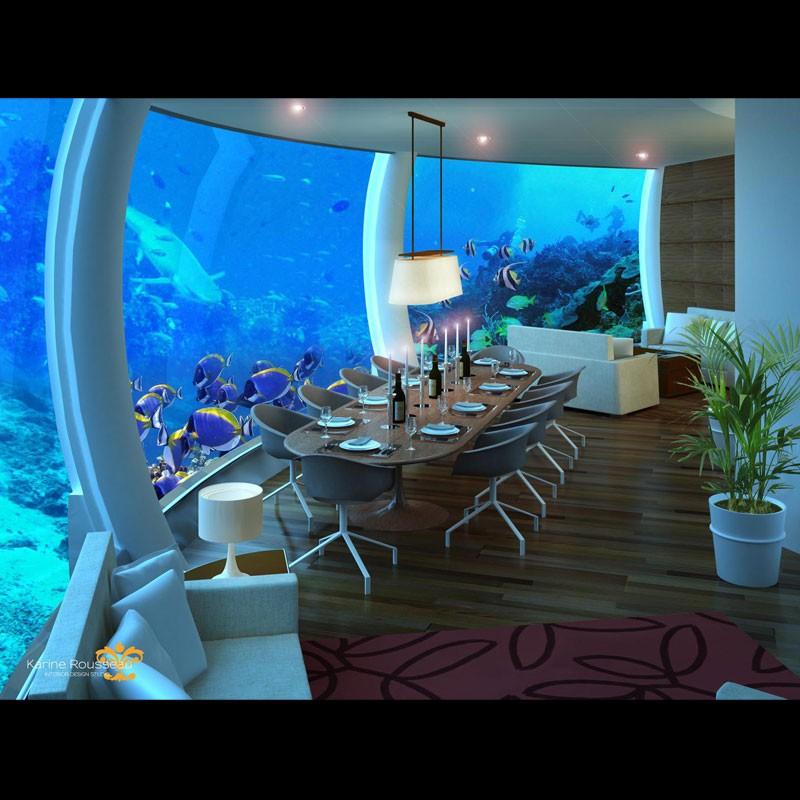 One of the most awaited aquariums of the world, which has already been added amongst the most amazing aquariums, will be soon open for visitors. Poseidon Undersea Resorts was a proposed chain of underwater five-star resorts. The first is to be located on a private island in Fiji. The project is to be the world's first permanent one-atmosphere seafloor structure. The good news is that they will soon be open for visitors to marvel while lying on the inside of an aquarium.
When you are surrounded on all sides with water, corals, and invertebrates, all you could think of is being undersea on a submarine but Poseidon Undersea Resort is actually a fully accommodated resort with all the modern amenities amid the most natural location. It is located on a privately owned 225-acre (0.91 km2) South Pacific Island located in northeastern Fiji. The resort is to feature twenty-two 550-square-foot (51 m2) guest rooms, an underwater restaurant and bar, a library, conference room, wedding chapel, spa and a 1,200-square-foot (110 m2) luxury suite. Reservations at the resort are known to be priced at $30,000 per couple per week.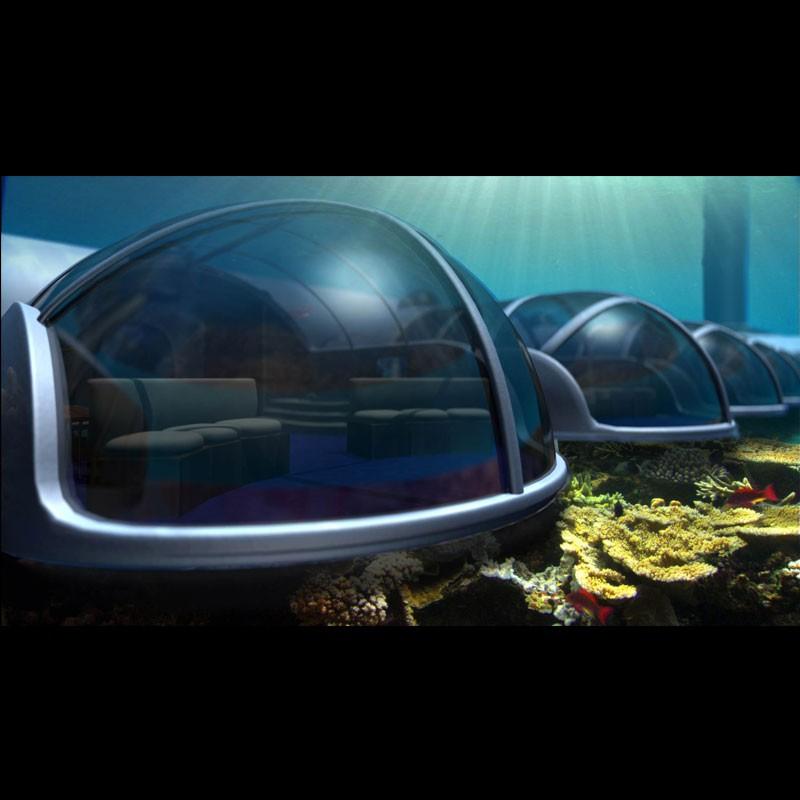 It is surrounded by a 5,000-acre (7.8-square-mile) lagoon and clear waters that range to 90 feet (27.4 meters) in depth, stuffed with rich sea life. When you plunge out of the lagoon the reefs directs into an abyss, taking you to a virgin territory to explore with the deep submersibles that you will be provided at the resort. A resort that will have a garden of corals viewable from your room and amazing creatures swimming all around you as you dine with the exclusive delicacies. They are also talking about having a store that would encompass clothing ranges and accessories themed with the undersea life.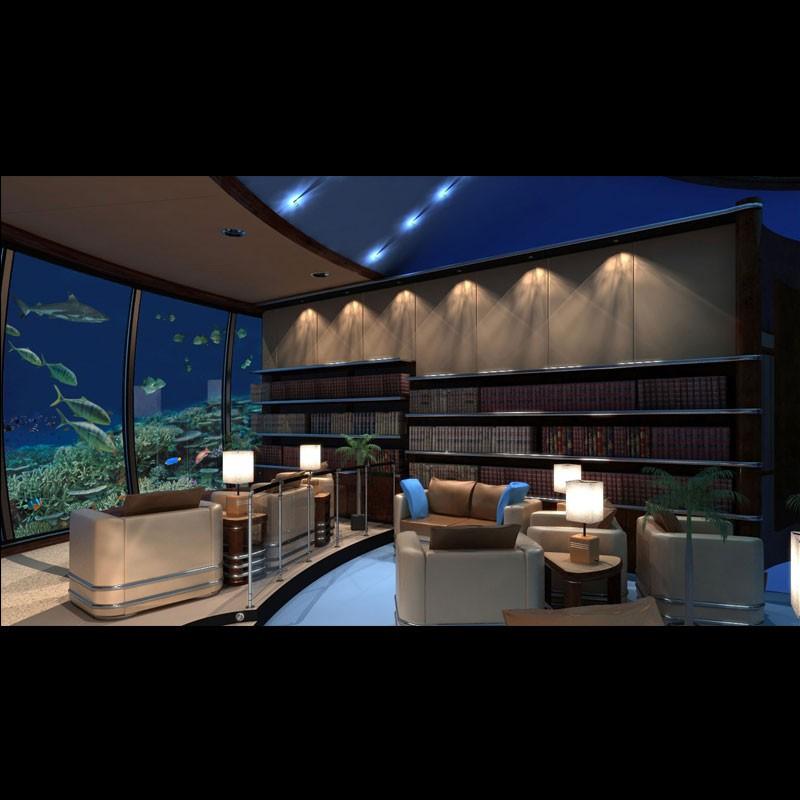 The latest updates state that Poseidon is currently working with the world's leading acrylic provider and announced that due to augments in acrylic manufacturing and post processing techniques, they will be able to utilize acrylic that is near optically ideal with bonding joints that are less than 1mm thick and virtually undetectable to the human eye. So get yourself a reservation for they say only 7200 reservations per year shall be done.
These are the services you will be blessed with: two fine dining establishments, one on land and one below the sea, a dive shop and retail boutique, a library/lounge, theater area, and conference room/wedding chapel. Fitness amenities will include a nine-hole executive golf course, tennis courts, private splash pools and a fitness center.