A new study by the NOAA has recently found that the pollutants in the sediments of Guánica Bay, Puerto Rico when measured were in the category of the highest concentration of PCBs, chlordane, chromium and nickel. They have announced that this is the highest level of pollution to have ever been found in the history of NOAA's National Status & Trends, a nationwide contaminant monitoring program that began in 1986. That looks like something seriously offensive is happening around the waters of Guánica Bay.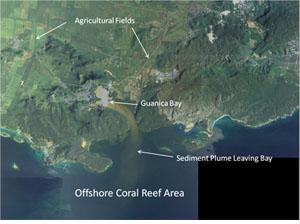 Researchers from the National Ocean Service's National Centers for Coastal Ocean Science (NCCOS) have been studying the reef's ecosystem that could eventually be of great help in founding "baseline conditions". This can be used by coastal managers to measure the consequences of their new efforts to control pollution. For this research some items were thoroughly studied like habitat types, coral cover, fish and pollution stressors such as nutrients, sedimentation, toxic contaminants in Guánica Bay.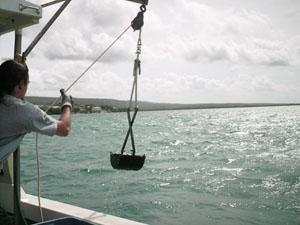 David Whitall, Ph.D., the report's principal investigator and NOAA ecologist reported saying that the concentrations of pollutants is a sign of severe toxic threats to corals, fish and "benthic fauna" which is the below living animal life and plants. They have also experimented on lower indicators of biological health. One such indication comes from how much of the coral covers the sea bed offshore from Guánica Bay in comparison to a neighboring study area of La Parguera. Studies are still under progress to determine the real causes of these toxins. There might be something unusually tricky happening down below but for the present until a conclusion is reached upon, pollution seems to the closest enemy that could be blamed.
With so many measures being taken to prevent corals and fishes from the deadly effects of pollution, this study shows that there is something still missing in the endeavors that could help in attaining a successful measure to prevent pollutants from harming the sea life.
This new finding of serious threat to sea would from pollutants reveal the value of continuing pollutant scrutinizing programs like National Status & Trends, which dig in new information to be placed in national and historical perception. Funding for this study was provided by NCCOS and NOAA's Coral Reef Conservation Program. NOAA also happens to be the co-chair of the U.S. Coral Reef Task Force, which had nominated Guánica Bay as a main concern division. Project partners in this study include NOAA's Restoration Center, and the University of Puerto Rico at Mayagüez.